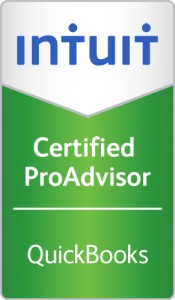 QuickBooks Advanced Pro Professional Advisor
Master the fundamentals of QuickBooks. Hands-on Training.
Incorporate and manage your business easily

The best-selling small business financial software, can save you time managing your business finances. QuickBooks is easy to learn and use – no accounting knowledge is necessary. Intuit offers a full line of QuickBooks products that are designed to meet the unique needs of your business.

Diana Sheltra, EA an Advanced Certified QuickBooks Pro Advisor, can provide you with valuable training in setting up your accounting system and using QuickBooks efficiently. Diana provides individual training as well as group training. Training sessions are designed to focus on your individual accounting needs and skills.
Diana Sheltra, EA is certified in QuickBooks, QuickBooks Online, QuickBooks Enterprise and QuickBooks Point of Sale.