Providing Fraud Asset Misappropriation Services Throughout Vermont
What Is Fraud Asset Misappropriation
Fraud Asset misappropriation is when employees or third parties abuse their trust to steal a company's property or use it for personal gain. There are three steps the fraudster must complete to be successful in misappropriation of assets:
The Act – The theft or deception
The Concealment – After committing the fraud act, the fraudster has to conceal it. If cash or assets are stolen, the fraudster would use certain schemes to cover up the act.
The Conversion – After the fraudster commits act and conceals it, the fraudster must convert the cash or assets to their own accounts.
Common Forms Of Asset Misappropriation
Skimming – theft of cash before the funds have been recorded on the books.
Credit card abuse – using the organization's credit cards for personal use or using the credit card numbers of donors.
Fictitious vendor schemes – setting up a company and submitting fake invoices to the organization for payment.
Ghost employees – issuing payroll checks for nonexistent employees.
Overstatement of hours worked – employees claiming extra hours worked on timecards.
Fictitious expenditures – submitting nonexistent expenses for reimbursement.
Theft – outright theft of the organization's property (cash, blank checks, equipment, supplies, etc.).
Personal use of the organization's assets – use of computers, software and printers for personal use; personal long-distance phone calls; copying personal documents on the organization's copy machine.
Most fraudsters who commit these acts are not career criminals. This leads back to the fraud triangle. These are ordinary people who feel pressure, perceive an opportunity, and rationalize the act.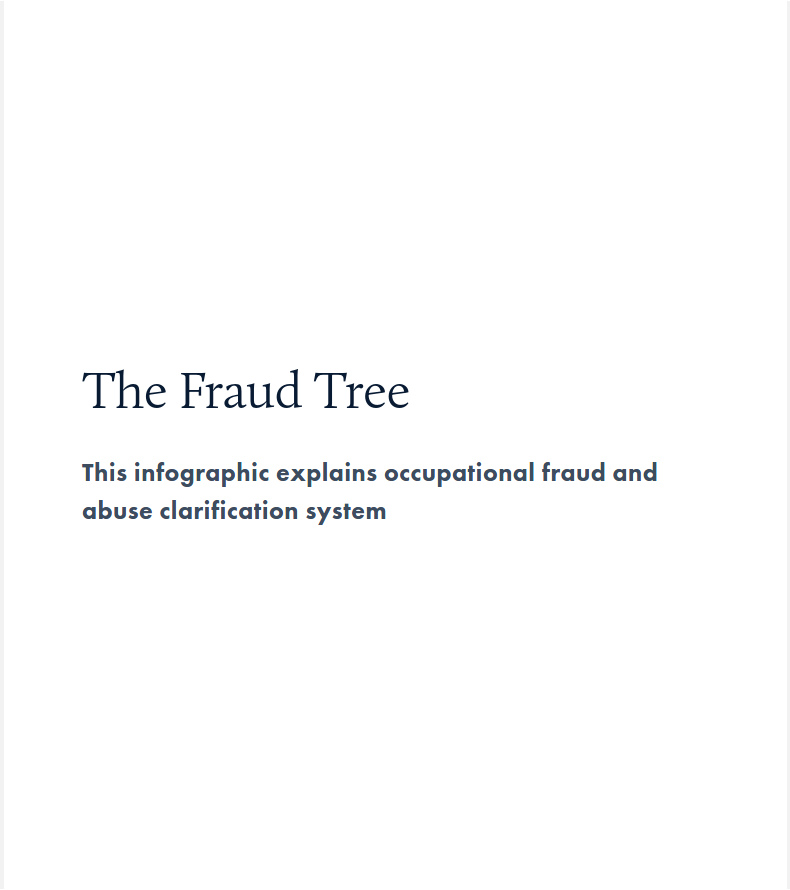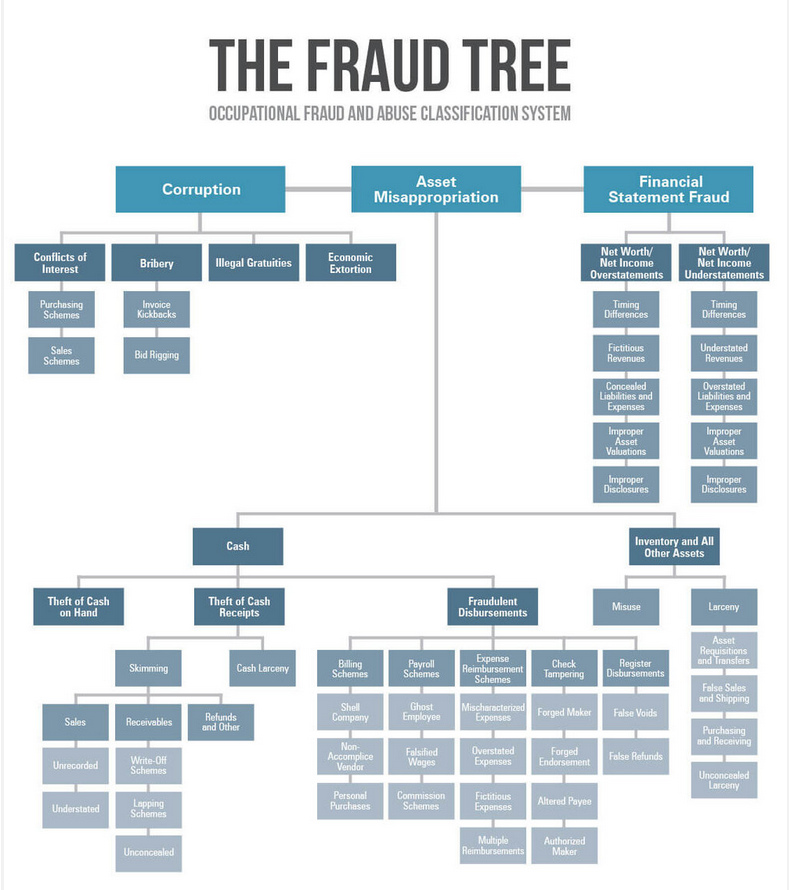 According to the ACFE, staff-level employees were the primary perpetrators in 45% of the asset misappropriations studied, with mid-level managers perpetrating 34% of the schemes. Even though lower-level employees were responsible for the largest percentage of the cases, the losses for asset misappropriation rose with the fraudster's position.
How Do We Stop Fraud Asset Misappropriation?
Fraud Prevention Consultants, LLC can perform a fraud risk assessment. We would start with identifying the fraud risks that exist in an organization. The goal would be to alert the owners and/or management to the risk factors. We would then create internal control procedures to reduce the risk of an employee misappropriating assets.
For more information on detecting and deterring asset misappropriation contact Fraud Prevention Consultants, LLC at (802) 662-4127
Diana J. Sheltra, EA, CFE
Certified Fraud Examiner and Enrolled Agent

Copyright © 2020 Fraud Prevention Consultants, LLC All rights reserved