Occupational Fraud and Poor Record-Keeping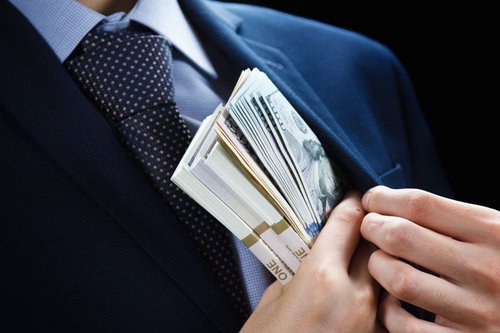 Occupational Fraud causes billions of dollars of losses for employers each year. This type of fraud simply refers to fraud committed by employees against employers.
The Association of Certified Fraud Examiners (ACFE) puts together a report annually, enumerating fraud across businesses of all sizes throughout the country. The major areas of occupational fraud are asset misappropriation, corruption, and manipulation of financial statement reporting. Employees in any capacity can commit occupational fraud.
Fraud Prevention Consultants, LLC can reduce the probability that a company will suffer the effects of occupational fraud. It is essential to hire an expert to review a company's internal controls, develop effective controls, and review current and past records to detect if anything is amiss. This action could literally save you thousands of dollars.
Smaller companies are more at risk because there is less of a separation of duties, with employees often taking on more than one set of job responsibilities. A business owner who wears many hats often relies on a trusted bookkeeper or financial person to take care of their books, pay the bills, sign checks, reconcile bank statements, and often help make business decisions for the owner out of convenience and perceived financial necessity.
Small business owners often try to save money by not hiring outside financial professionals to assist them in creating a financial structure for their organization as well as having their books examined for any irregularities.
Making an investment in protecting your company from occupational fraud could save thousands by averting embezzlement and other forms of asset misappropriation. In addition, unreviewed financial statements can lead to sub-optimal tax consequences, as well as trigger an audit by the IRS or the state.
Major decisions are made based on financial reports. Please take the time to contact Fraud Consultants, LLC to assess your books and procedures. Take the stress off by knowing that your company has the proper internal controls to minimize occupational fraud and report your financial position accurately.
---
Occupational Fraud and Poor Record-Keeping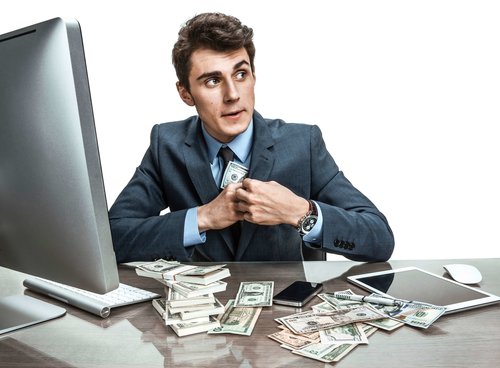 Employee fraud is now a serious concern for most businesses. It's the key reason as to why most companies are failing and closing down. Most likely, the fraudsters are employees who have been working for the organization for a long time. It's for this reason that companies now are seeking advice from a Certified Fraud Examiner (CFE). Occupational fraud occurs in all businesses no matter the size or industry.
A CFE would advise following steps to protect your business from employee fraud:
Know your employees
Employees take their cues from the "tone at the top". That means from business owners, shareholders, and upper management. Putting a training program together to instruct employees about your policies regarding occupational fraud can reduce the chance of this happening.
There are some signs from employees that occupational fraud is already occurring at your organization:
Always arriving early at work
Foregoing vacations
Signs of substance abuse
Strong resistance to procedural changes
Employee living beyond their means.
A CFE would advise you to perform background checks on employees. Especially on employees that handle all your financial transactions and records.
Supervise employees closely
According to studies, lax employee supervision always leads to high rates of employee fraud costing U.S. businesses $50 Billion dollars annually in stolen merchandise and money. As a business owner or manager, you should ensure that your employees are performing their duties accurately and honestly.
Install computer security measures
A competent CFE will tell you that installing a robust computer security system is critical in preventing employee fraud. Firstly, employers need to understand how their computer systems work and also know how they can be used to commit occupational fraud. You should restrict access to your computer terminals and financial records. You should change entry codes and make regular checks to ensure strict security measures are in place on a regular basis.
Develop Employee Controls and Procedures
This sends a signal to employees that your organization takes fraud seriously. Having a proactive approach is necessary in reducing the chances that an employee will go down that path.
The CFE would advise the following:
Have definitive proof of wrongdoing to avoid legal action.
Investigate to verify any suspicions.
Involve the CFE to handle this complicated situation.
For more information about preventing occupational fraud, contact Fraud Prevention Consultants, LLC at (802) 878-0990.
---
Diana J. Sheltra Earns CFE Credential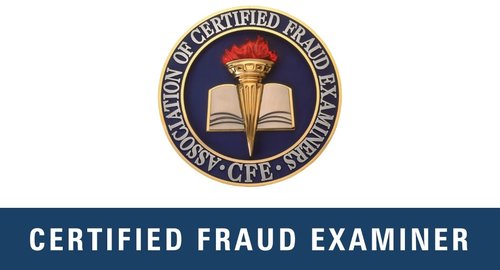 Austin, TX – June 4, 2019 — The Association of Certified Fraud Examiners (ACFE), the world's largest anti-fraud organization and leading provider of anti-fraud training and education, is pleased to award Diana J. Sheltra, of Essex Junction, VT, the globally preferred Certified Fraud Examiner (CFE) credential. In order to become a CFE, Sheltra has met a stringent set of criteria and passed a rigorous exam administered by the ACFE.
Sheltra has successfully met the ACFE's character, experience and education requirements for the CFE credential, and has demonstrated knowledge in four areas critical to the fight against fraud: Fraudulent Financial Transactions, Fraud Prevention and Deterrence, Legal Elements of Fraud and Fraud Investigation.
Sheltra joins the ranks of business and government professionals worldwide who have also earned the CFE certification. Sheltra is currently an Enrolled Agent and Certified Fraud Examiner for Sheltra Tax & Accounting, LLC in Essex Junction, VT.
CFEs have the ability to: examine data and records to detect and trace fraudulent transactions; interview suspects to obtain information and confessions; write investigation reports; advise clients as to their findings; testify at trial; understand the law as it relates to fraud and fraud investigations; and identify the underlying factors that motivate individuals to commit fraud. CFEs on six continents have investigated more than 1 million suspected cases of civil and criminal fraud.
About the ACFE
The ACFE is the world's largest anti-fraud organization and premier provider of anti-fraud training and education. Together with nearly 85,000 members, the ACFE is reducing business fraud worldwide and inspiring public confidence in the integrity and objectivity within the profession. Identified as "the premier financial sleuthing organization" by The Wall Street Journal, the ACFE has captured national and international media attention. For more information about the ACFE visit ACFE.com.
---
Diana J. Sheltra, EA, CFE
Certified Fraud Examiner and Enrolled Agent

Copyright © 2020 Fraud Prevention Consultants, LLC All rights reserved